Audio post with 1 note
KingThing vs Resketch - forthcoming in the New Year
Source: SoundCloud / 2ndSun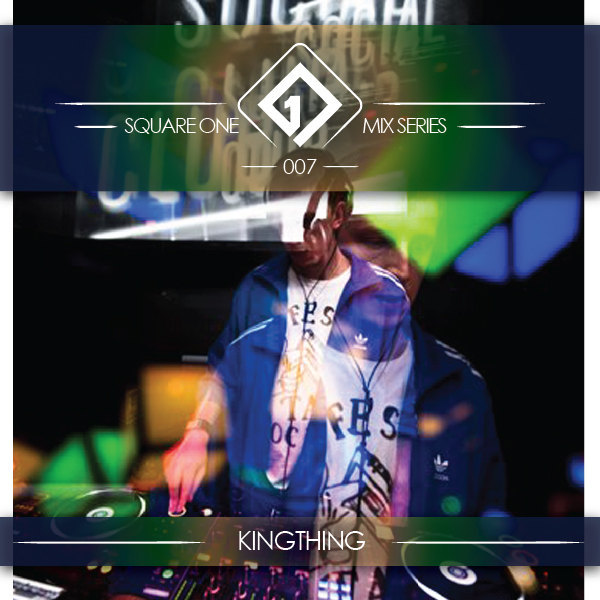 I recently did a mix for the good folk at Square One in Leeds - check it if you get a sec!
1. Resketch - Maybe (forth. Your Mama's Friend)
2. Deft - Clotting (JJ Mumbles Remix) (forth. WotNot Music)
3. Felix Lenferink - First Bouree
4. Presk & Cinnaman - Sweat (Doc Daneeka Remix)
5. PBR Streetgang - Downstroke (Deetron Remix)
6. Waze & Odyssey - 2 Cool 2 Clap
7. KingThing - Hum (forth. Well Rounded)
8. Jessie Ware - Running (Disclosure Remix)
9. Javeon McCarthy - Lost Time (T Williams Remix)
10. Funkystepz - Class A
11. Maelstrom - USSR
12. ?? - ??
13. ?? - ??
14. Keith & Supabeatz vs Slap In The Bass - Smoka (Astronomar Remix)
15. James Talk - The Beginning (original)
16. Wheez-ie - Fuck Yer Shit (forth. Well Rounded Individuals)
Available from all good retailers. Check Mary Anne Hobbs closing out her XFM show with "Classic" here, as well as playing "Waking Up" off my recent infrasonics release
Mixmag gave away my track "Serenade" a few weeks back, you can grab it here
They also gave the infrasonics EP a 5/5 review in this month's paper edition, grab a copy to check it out!
Link with 1 note
Out today on Boomkat, everywhere else next week. backed with wicked remixes from Connie Hawkins, Hybu, and Resketch
The guys at Sonic Router kindly let me ramble a bit and do a little mix, check it here
Totally addicted to this tune. Whole EP is wicked
Post with 1 note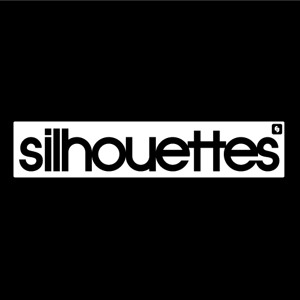 This is a new imprint I've set up to run alongside Night Audio and No district. first release is from Plot Twist - beautiful synth laced 808 powered tracks backed by three wicked remixes form Resketch, Hybu, & Connie Hawkins. Check out clips @ http://soundcloud.com/silhouetteslabel
Source: soundcloud.com
Post with 1 note
Free E.P from the man like 'Zuma
http://www.xlr8r.com/podcast/2011/09/sully
"UK producer Sully (a.k.a. Jack Stevens) is a bit of a mysterious figure. When his tracks first began surfacing three or four years ago, Sully was praised for his infusion of melancholy 2-step-garage sensibilities into thicker, bass-heavy rhythms. While this now seems commonplace in today's post-everything UK bass spectrum, Sully was undeniably ahead of his time, yet was never properly celebrated for his boundary-pushing ways. Perhaps that's about to change, as just yesterday he released Carrier, his impressive debut full-length, via Blackdown's Keysound Recordings imprint. The LP finds Sully expanding his sound even further, dipping his toes into juke and footwork, a trend that's also evident on this exclusive mix for the XLR8R podcast series. Beginning in moody garage and house territory, he skillfully moves weaves in heavier bass sounds before jumping headlong into footwork and even some drum & bass before it's all finished. It's a highly enjoyable ride, partially thanks to his purposefully choppy (and remarkably effective) mixing style, which gives some of the transitions an almost hip-hop feel. It seems that Sully is once again doing things his own way, and that's when he's at his best.
01 Sully "Encona" (Keysound)
02 Elgato "Blue" (Hessle)
03 Klaar "MRNMRSC"
04 Logos "Kowloon" (Keysound)
05 Sully "Let You Know"
06 Rebound X "Rhythm n Gash"
07 Klaar "Torch or Note (Instrumental)"
08 Dr… um "It's Gettin to My Head" (Off Me Nut)
09 Sully "4AM"
10 Sully "Scram" (Keysound)
11 Sully "Pharmakon"
12 DJ Roc "Let's Get It Started" (Planet Mu)
13 Sully "I Know" (Keysound)
14 DJ Rashad "I Drink, I Smoke" (Ghettophiles)
15 DjRum "Mountains Parts 2 & 3" (2nd Drop)"